When I was a kid, one of my favorite computer games was
The Logical Journey of the Zoombinis
, which came out in 1996. Players solve puzzles to help guide Zoombinis to safety after they escape imprisonment by the evil Bloats, who have taken over their homeland. The puzzles teach logical and computational thinking skills which are fundamental to mathematics and computer programming. There were two sequels (which I never played) -
Zoombinis Mountain Rescue
in 2001 and
Zombinis Island Odyssey
in 2002.
Although the games were made for now outdated operating systems, the original game was recently
updated
for iOS, Android, Windows, Mac, and Kindle Fire via a
Kickstarter campaign
(which I excitedly participated in). The National Science Foundation has even awarded a large
grant
to the creators to study the effects the game has on students' computational thinking skills and how the game could be leveraged in the classroom.
While new educational materials that compliment the game are still in development as part of the grant, you can find the 1996 guides for parents and teachers
here
and an awesome article written by the creators entitled
Zoombinis and the Art of Mathematical Play
here
. The article starts by describing how "play is nature's greatest educational device", but most computer math games are "essentially drill-and-practice programs that focus on a narrow set of skills" and "treat the playful elements as something distinct from the mathematics".
The game is aimed at elementary and middle school students, although I think many adults will still find it enjoyable and challenging. I would also recommend that teenagers and adults check out
Portal
.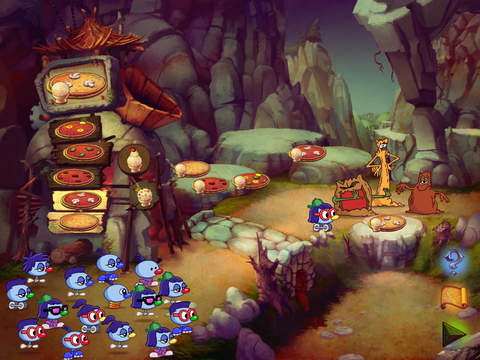 iPad Screenshot